Our last morning in Battle Ground we helped Grandma pick the blueberries and we fed Fred. Fred is our steer who has been living at Scott's parent's farm for the last year or so to fatten up and get ready to be our dinner. He'll be butchered this fall. Scott's dad has spent lots of time taming Fred so that they girls can pet and feed him. In fact, Fred has shown a mischievous side to Grandma and Grandpa!
Later that day we had my family over to the farm for a send-off supper. We had the slip and slide out, and there were tons of water balloons and silly string...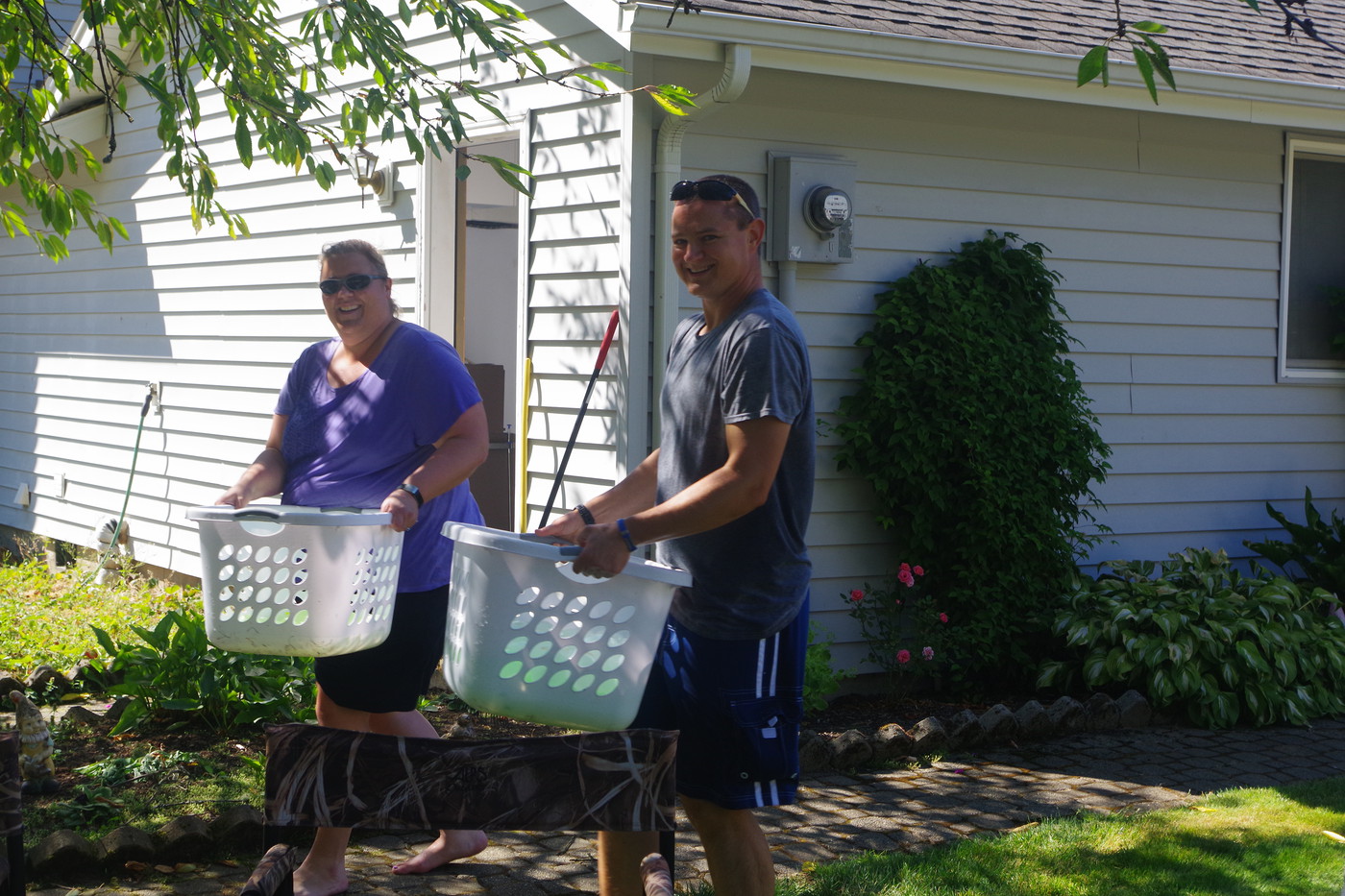 Watch out...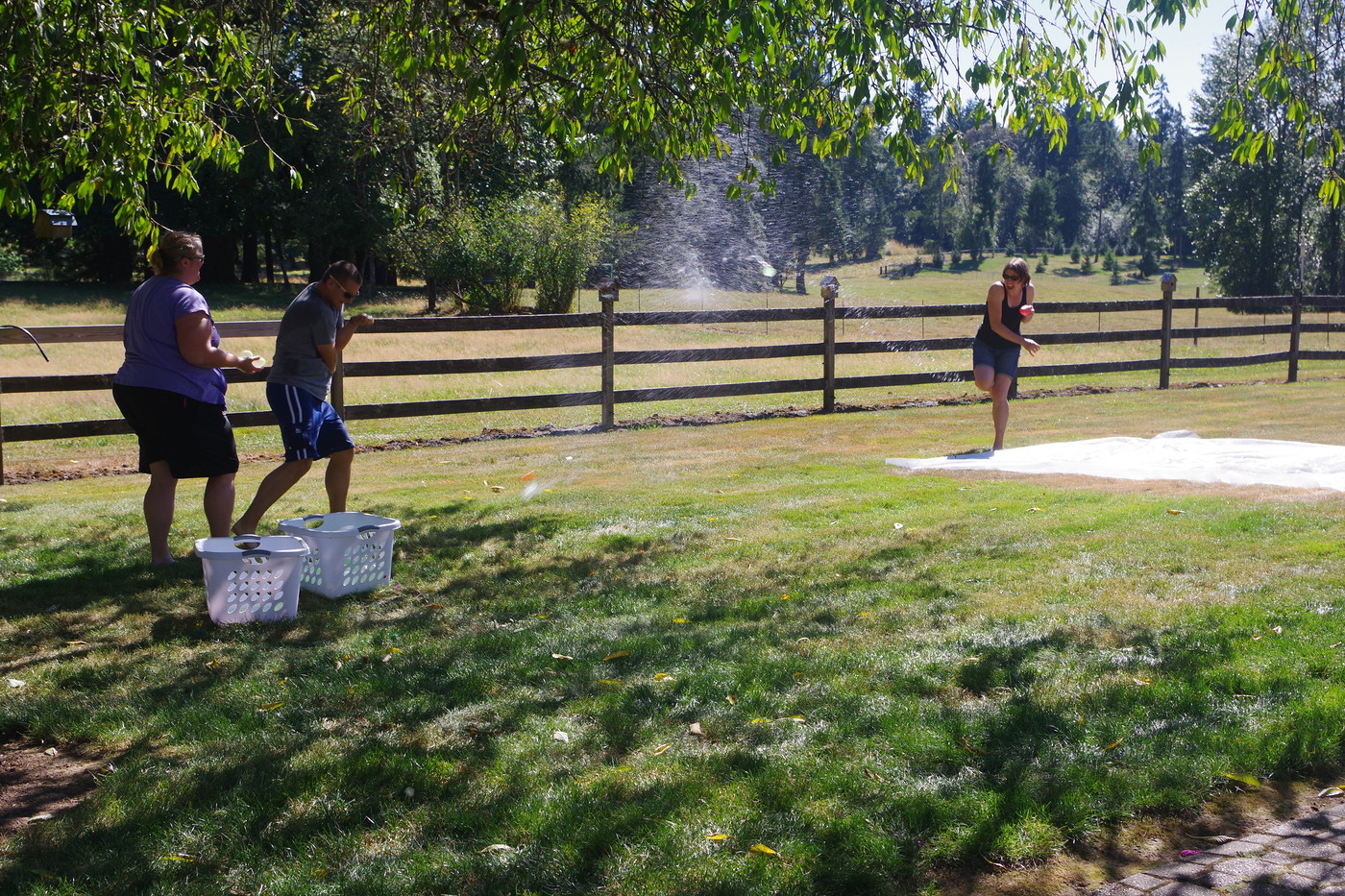 Notice Kael cowering...my water balloon arm is intimidating!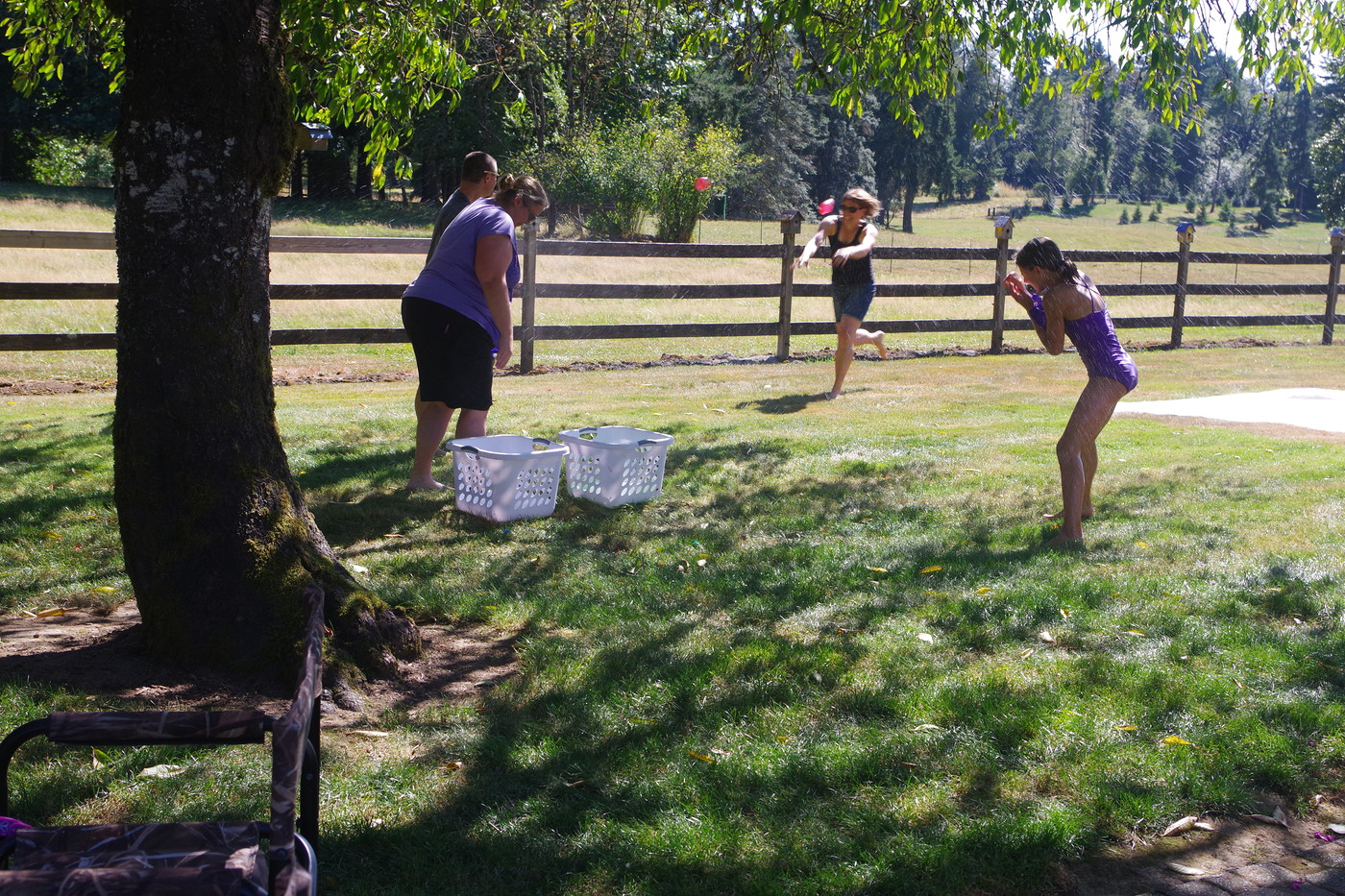 Two at once!
Deena vs. Andrea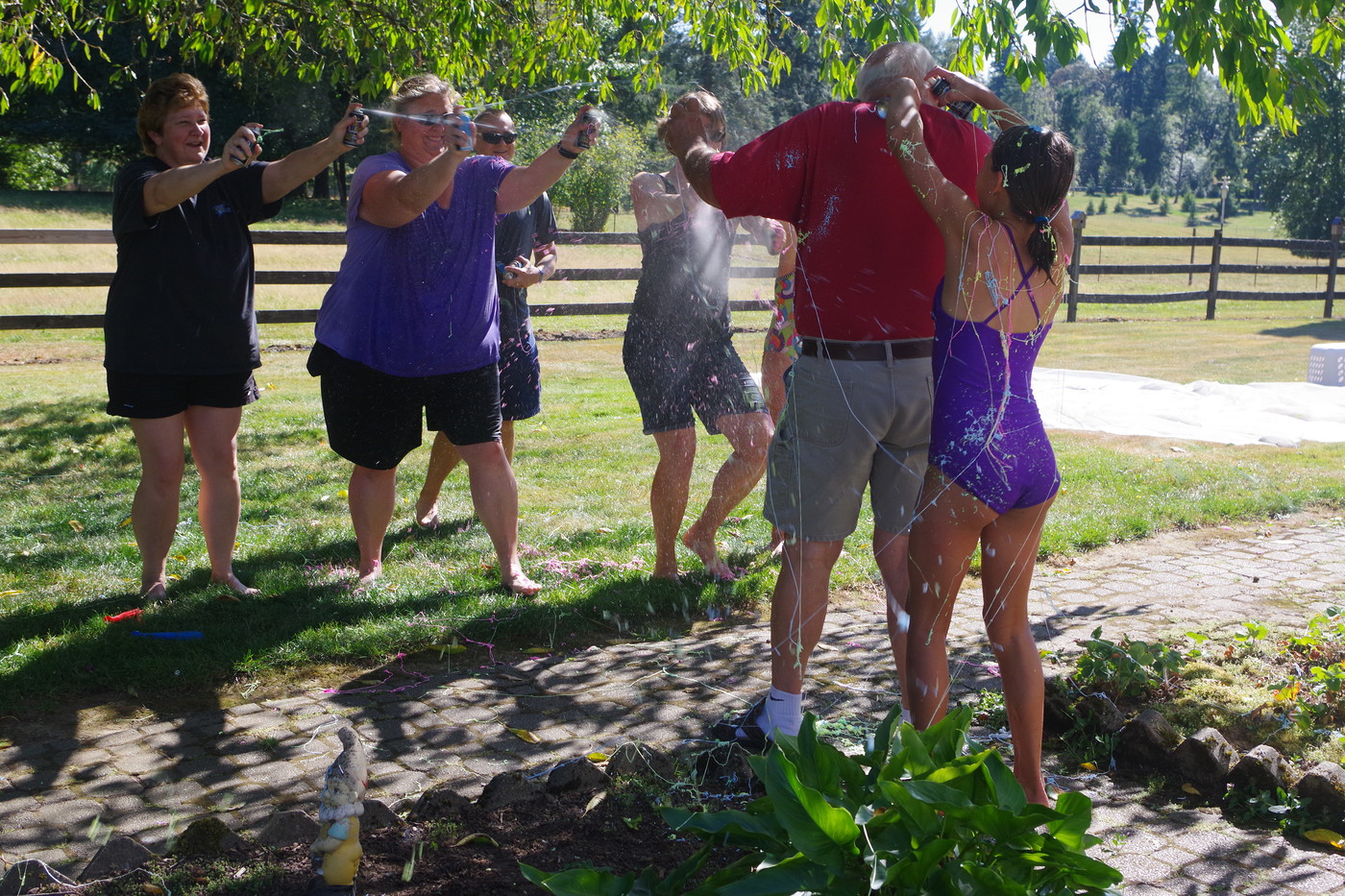 Get Grandpa!!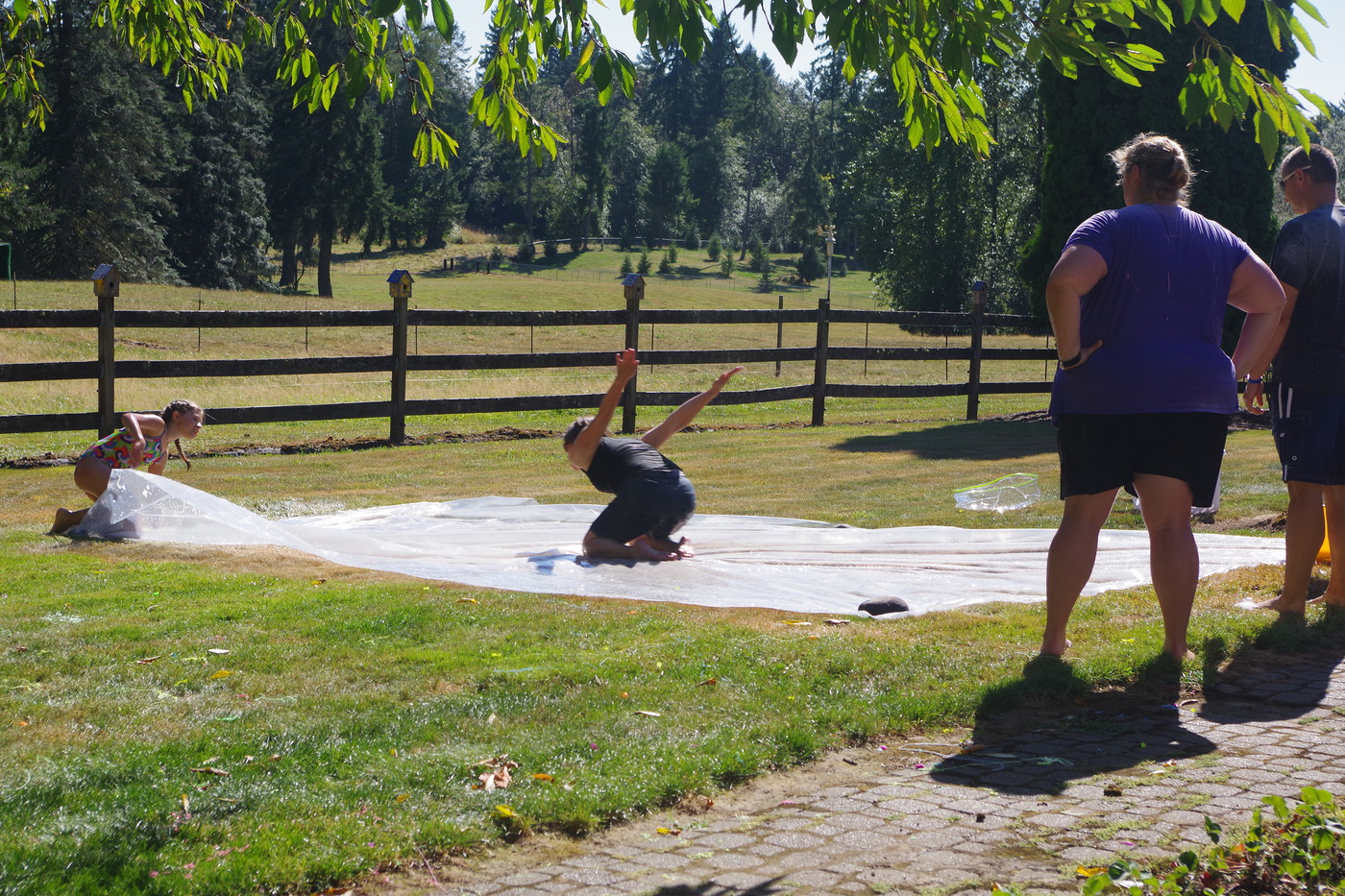 This is a patented move folks, don't try it at home!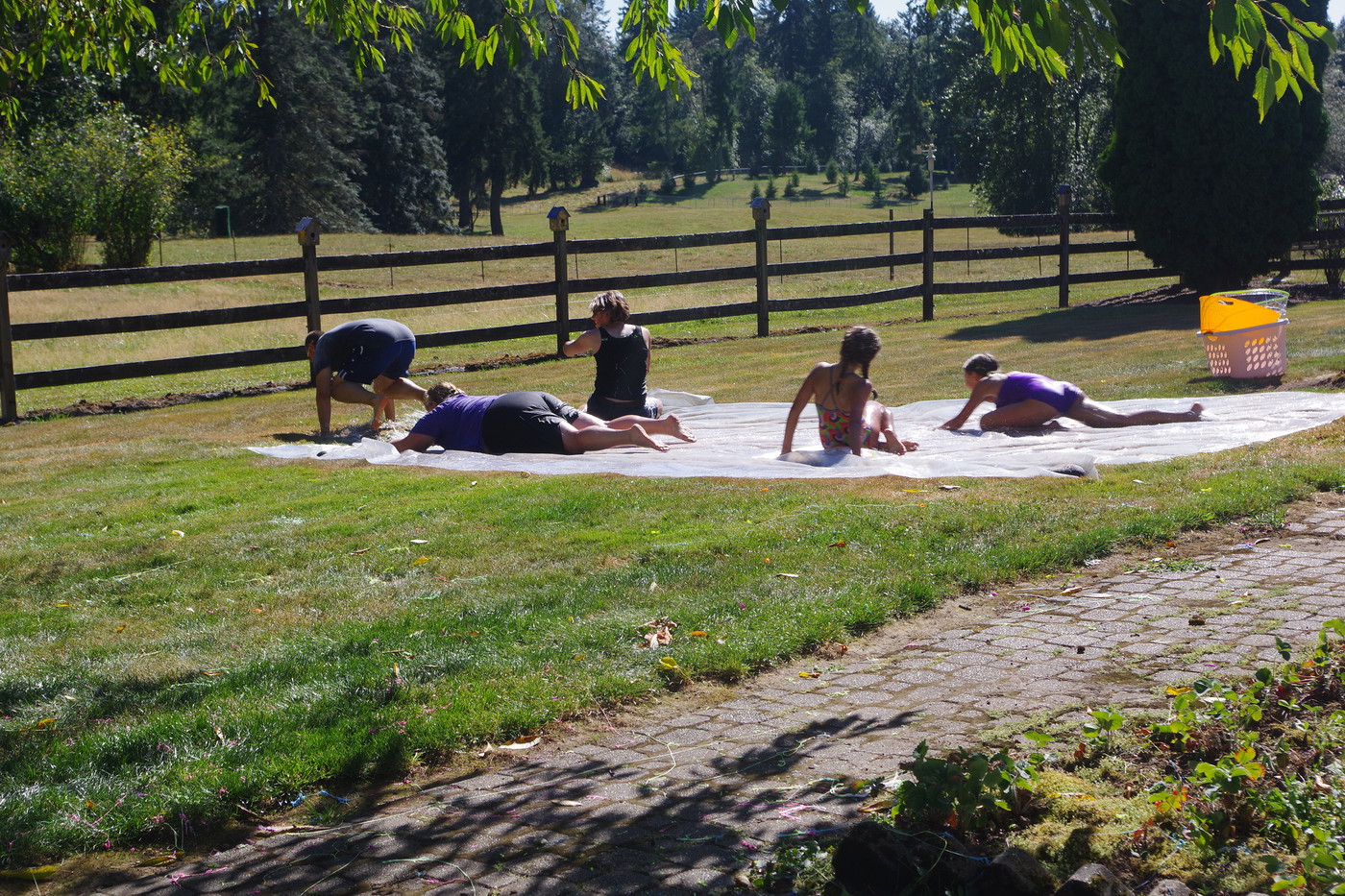 The slip and slide is full!
We had a great trip to Washington and are so glad we got to see so many people and visit so many fun spots! Until next time...