Scott's parents were here for 10 days and when I look back at all we did in 10 days, it's pretty impressive! The girls and I picked them up at the airport (towing a trailer no less!) and we headed north to Amber Lake. Scott met us up there later that evening and we enjoyed four days of fun and sun at the lake. The first day was the best weather, so we spent as much time on the water as we could. The girls and I skied, all three of us finding success in slalom skiing for a bit. Scott bought the kids a wake board, so they also had fun on that as well as the inner tube, the paddle boat, and just playing in the water.
We returned to Whittier and went fishing the next day. It was a beautiful day! We went out into the gulf, which didn't really agree with my sense of equilibrium, but meant good fishing. I was sick for a bit, fell asleep, and was just fine when I woke up. Go figure!
All in all it was a good day. We brought home a pile of fish, including Fred, Stacy's 80+ pound halibut!!
We labeled all of the bags of fillets from her fish "Fred", so we'll know when we're eating him all winter long!
We also took Grandma and Grandpa to Palmer for a day. We visited Williams Reindeer Farm, the Colony House, and the Musk Ox Farm. We also played for a short time at the Amoosement Park, but since it was 78 we didn't last long. The girls were hot, so we hit DQ for some frozen treats on our way out of town.
Grandma getting mobbed by hungry reindeer
holding chickens at the Reindeer Farm
Colony House Museum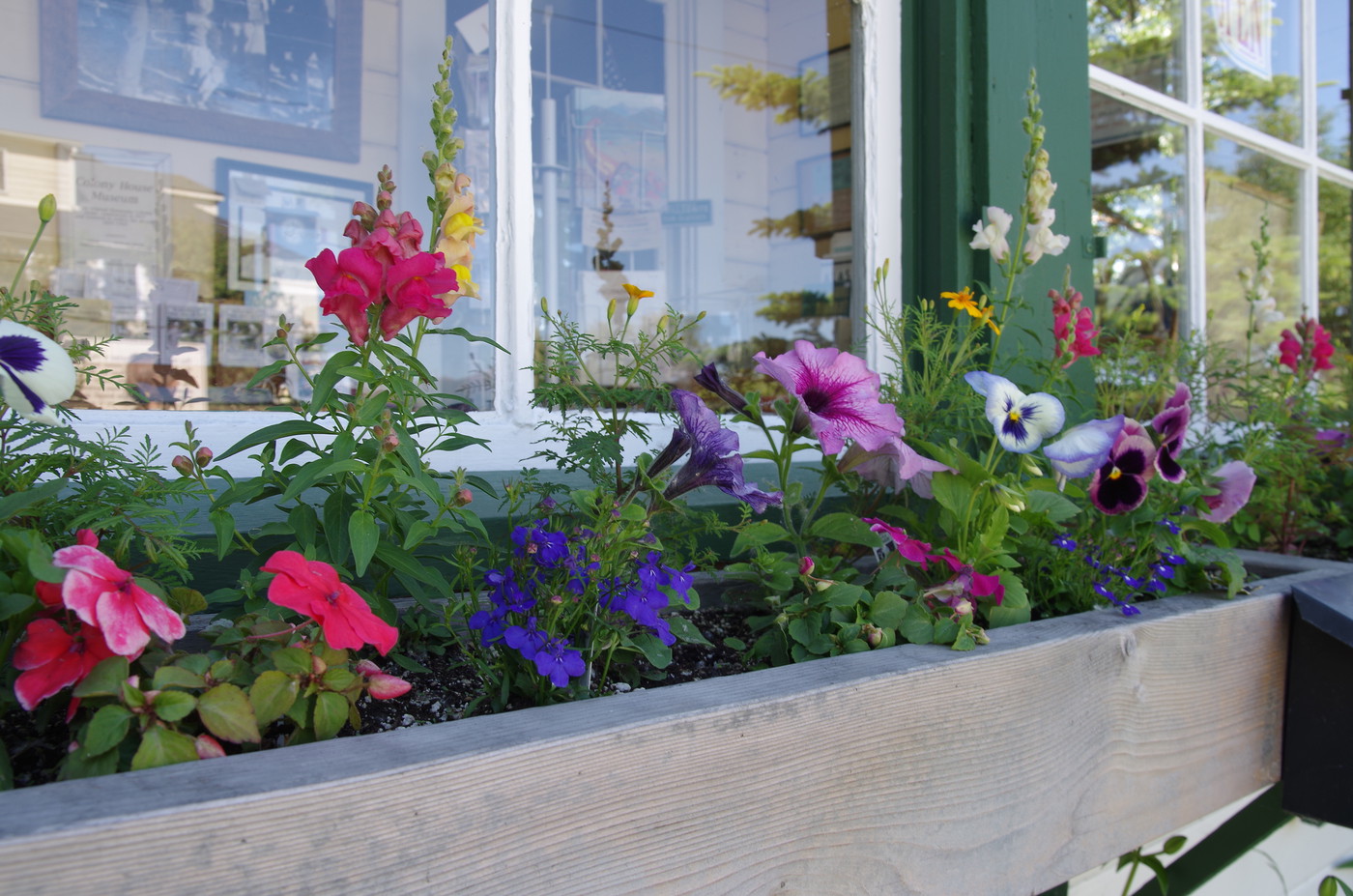 Colony House Museum
original colony barn at the Musk Ox Farm
Pioneer Peak from the Musk Ox Farm
It was a fun 10 days! Thanks for coming, Grandma & Grandpa!